ONE DARK NIGHT DISTRIBUTION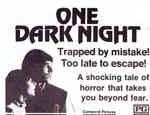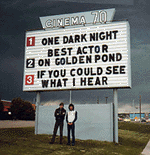 (c) MH
McLoughlin admits he never liked the title Rest in Peace, but ComWorld did screen tests and settled on One Dark Night. Shot in 28 days on just $978,000, it went on to gross over $2 million domestically in 1983 (even doing better than the cult film Evil Dead). Part of the reason may be its PG rating, despite the fact that besides dry gore, there are scenes of dope smoking, pus and maggots. The Motion Picture Association of America actually complimented McLoughlin and Hawes for making such a 'clean' horror film.
Comworld Pictures brought it to the West Coast first, on January 7, 1983 and the East Coast on March 4, 1983. "Every screening was filled. The audience was screaming. Mike Hawes and I even taped their reactions with a pocket recorder and listened back to it" McLoughlin fondly recalled. Just before its release, it had already earned a nomination for Best Horror Film of 1983 by the Academy of Science Fiction. Variety, usually dismissive of higher profile living dead films, actually recognized One Dark Night's strengths: "Though it would hardly win any awards for originality, the film serves up the necessary scares while at the same time keeping excessive gore in check. That alone is an achievement these days. McLoughlin creates an adequate amount of tension even if the story is a pencil-by-number example of the genre." It had a successful cable run beginning in 1984 and continuing through 1987 on channels such as Turner Broadcasting Station.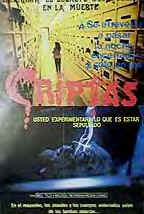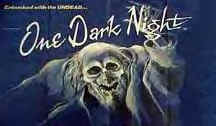 Thorn EMI Video picked the title up in the USA (TVB1813), discontinuing it after three years and never offering a commercially sold version. Also released in U.K. (Atlantis), Australia (Supreme) and Japan (CBS/Fox).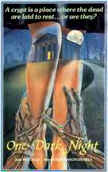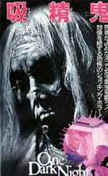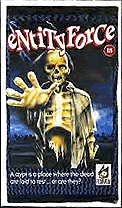 Foreign titles assigned to One Dark Night included Night of Darkness, Entity Force and A Night in the Crypt.
Still making (mainly TV) movies today, the director traces his influence to the more innocent horror of yesteryear. "The Italian Mario Bava movies were a favorite, the Hammer stuff, Universal classics. But the stuff that always fascinated me was the undead. To this day, when I want to write or read a script I will go to a cemetery sometimes."